Artigifts Promotional Gifts Factory
Artigifts Company introduction
ArtiGifts Premium Co., Ltd. ., located in zhongshan city, Guangdong (China), offers complete in-house design and manufacturing capabilities that ensure your customer's order receives the attention it deserves.
ArtiGifts is known for its dedication to customer service, quality control, speed to market, and continual enhancements to our processes in our role as an industry leader. We are proud to have won more awards for superior metal craft over the past 12years than anyone in our industry.
From the smallest artistic and manufacturing element to selecting the perfect packaging, our team's attention to detail culminates in on-time delivery for every occasion. We can deliver most orders in approximately three weeks from art approval. (Additional charges may apply for less-than-minimum and rush orders.)
Our main products include key chains, medals, lapel pins, badges, emblems, brooches, name tags, plaques, Lanyards, coins, trophies, souvenirs, cuff links, tie bars, bottle openers, mobile phone straps, rings, bookmarks, bracelets, necklaces, photo frames and luggage tags in both metal and soft pvc materials. We have obtained Disney and Sedex certification.

Keychains
Our company is specialized in producing all kinds of keychain, metal keychain, plastic keychain, pvc keychain, wood keychain, acrylic keychain, crystal keychain, eva keychain, silicone keychain, tokens,bottle opener keychain, etc., suitable for advertising, promotion, household and tourism memorial, etc. We have more than 20 years of factory experience, 10 years experience in foreign trade service. We offer you high quality product selection and excellent customer service.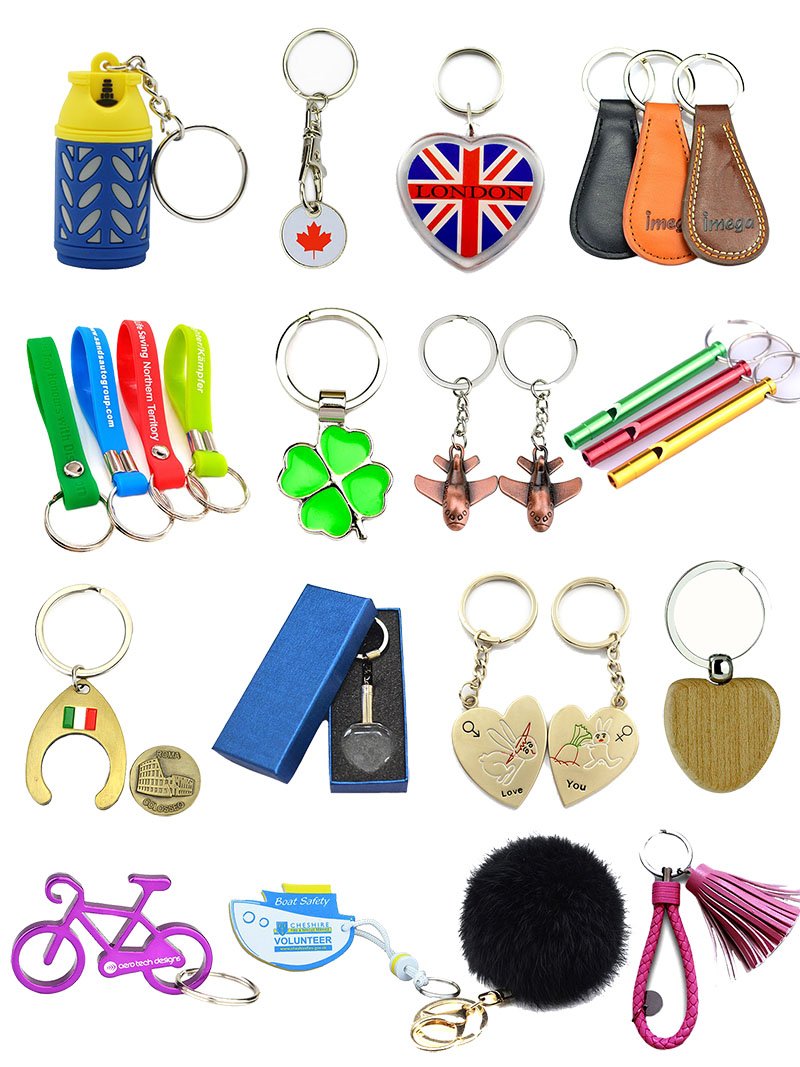 Medals
Artigifts Custom Medals allow your imagination to soar. Unique cut outs and shapes, rich and vibrant colors. If you're looking for a quality, value, award or recognition product for your marathon, promotion, ceremony, club membership, fundraiser, wedding, or just for fun collectable – our custom medals are an incredible choice.
Custom medals can be finished in gold, silver, bronze, copper and more(please refer to our plating color).They can range in size anywhere from 1" in diameter to over 5" wide.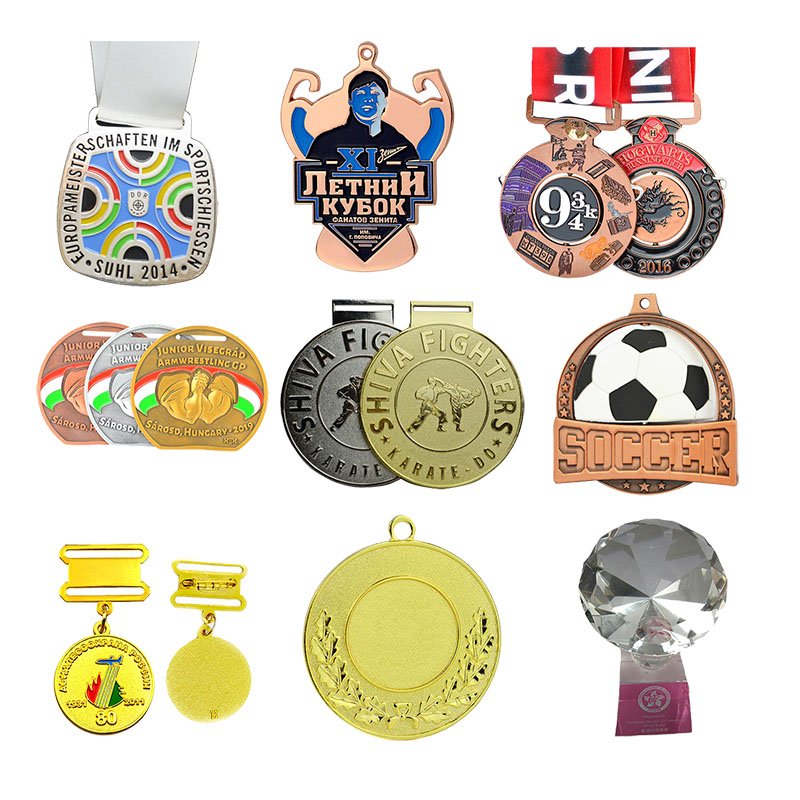 Lapel Pins Badges
We are metal crafts manufacture,can custom make your own pin badges,material,plating,attachment etc. can customized .
Material:Iron, brass, zinc alloy, gold, silver, brass, iron, stainless steel/iron, aluminum alloy, soft PVC and more
Plating:nickel,anti-nickel,black-nickel,brass,anti-brass,copper,anti-copper,gold,anti-gold,silver,anti-silver, chrome, dyed black, pearl gold, pear nickel, double plating and more
Attachment:Safety pin , butterfly pin ,Sticker, Manget. Etc
Color: soft enamel, hard enamel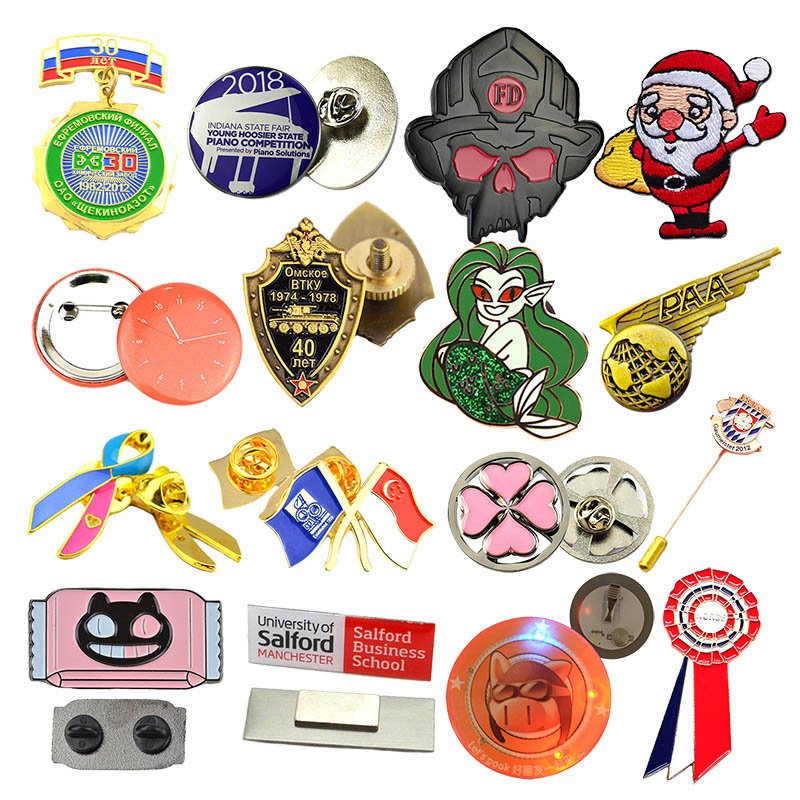 Coins
Artigifts is offering a FREE* design service on all coins!
We're passionate about cions, and this shows in the designs we produce. We understand that a great coin has to be eye-catching, original and something that is cherished for years. We're here to work alongside you to help turn your ideas into a reality.
We will send you some designs to choose from within 3 to 4 working days - and above all it's FREE no matter what size your order! Simply send us your guidelines with any logos and we will do the rest!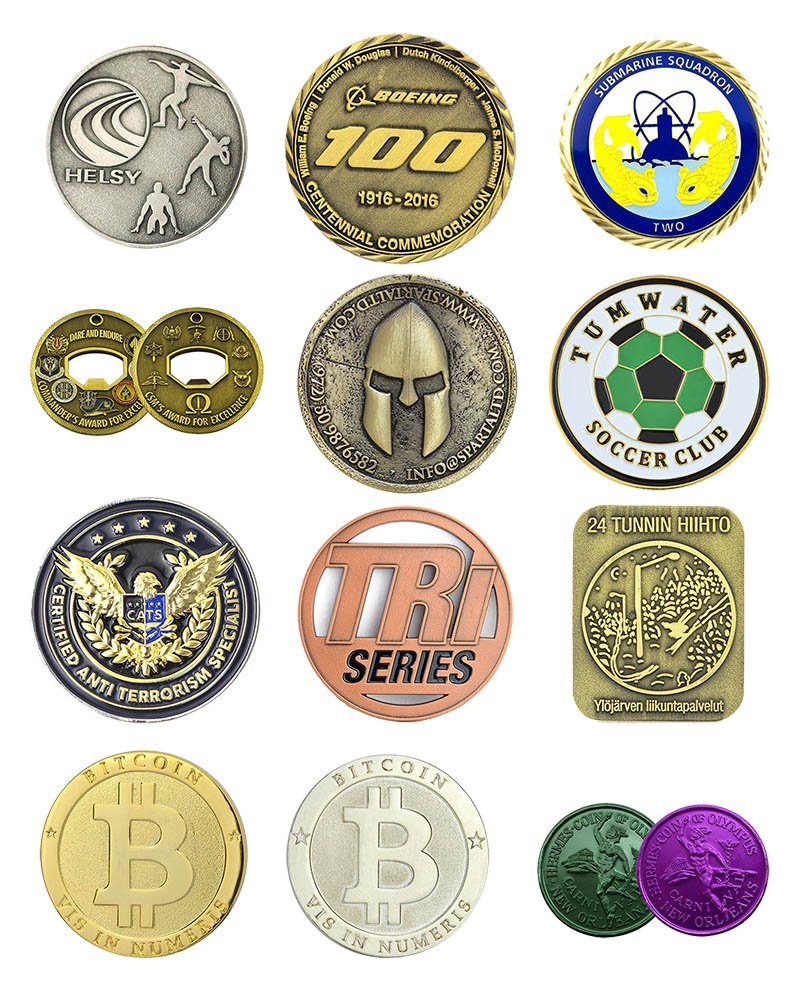 Lanyards
We offer various kinds of lanyard strap such as shoelaces,luggage belts,screen printing lanyards,heat-transferred lanyards,woven lanyards,silicon lanyards, mobile phone lanyards , bottle holder straps.neck strap,promotional lanyards,custom lanyards etc.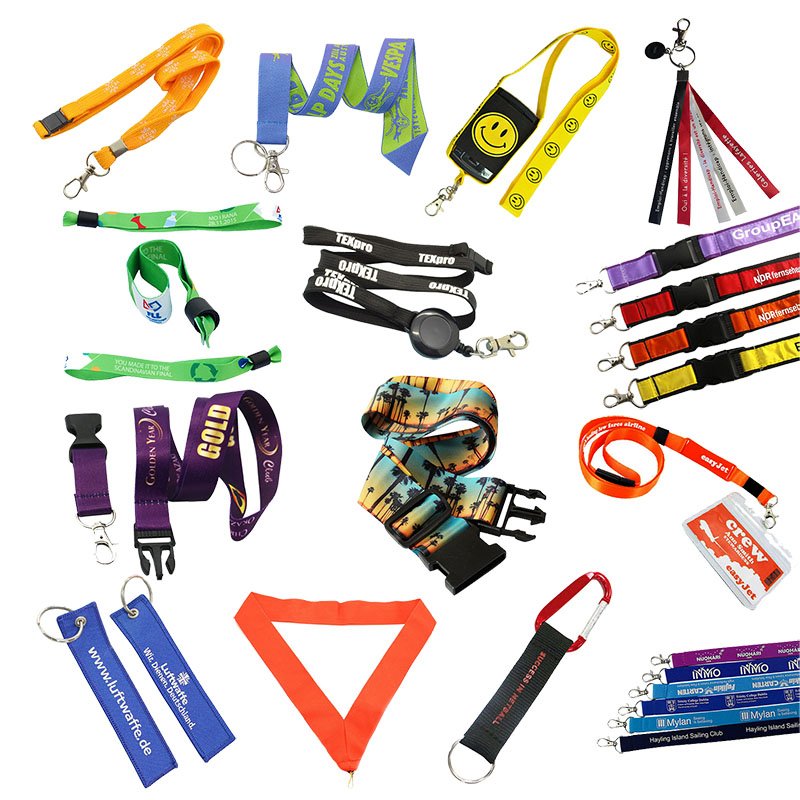 Promotional Gifts FAQ
1. Q: Can I get Promotional Gifts samples?
A: To obtain samples, please contact us at the following :
TradeManager: cnartigifts;QQ:87133555;WeChat:13425456536
2. Q: Do you have a catalogue?
A: Yes we do have a catalog. Don't hesitate to contact us to ask us to send you one. But remember that Artigifts is specialized in providing customized keychains. Another option is to visit us during one of our exhibition Shows.
3. Q: What guarantee do I have that assures me I will get my order from you since I have to pay in advance? What happens if the Promotional Gifts you shipped are wrong or poorly made?
A: Artigifts has been in business since 2007. We do not only believe that our job consists in making good products but also building strong and long-term relationship with our customers. Our reputation among customers and their satisfaction are the main reasons for our success.Furthermore, whenever a customer makes an order, we can make approval samples on request. It is also in our own interest to get approval from the customer first before starting production. This is how we can afford a "Full After-Sales Service". If the Promotional Gifts does not meet your strict requirements, we can provide either immediate refund or immediate remakes at no extra cost to you.We have set up this model in order to set customers in a position of confidence and reliability.
4. Q: How can I get a tracking number of my order that has been shipped?
A: Whenever your order is shipped, a shipping advise will be sent to you the same day with all the information concerning this shipment as well as the tracking number.
5. Q: You are factory or trading company?
A: We have our own Promotional Gifts factory.
6. Q: Where are you located?
A: Our Factory ,Marketing department, and Shipping department, are located in Zhongshan city,Guangdong province.
ARTIGIFTS PREMIUM CO., LTD
Artigifts Keychain Factory address: #30 Dongcheng Road Dongsheng Town Zhongshan City Guangdong Province China
Artigifts Keychain Office address: No.1-4 , 21F, Joy city International Business Center, No. 32, Fuhua Road, Western District, Zhongshan City, Guangdong Province, China
We need more detail as follow, This will allow us to give you an accurate quotation.
• Product:_____________
• Measure: _______(Height) x _______(length)
• Order Quantity: _________________pcs
• Material: __________________
• How many colors you need __________________
• Where to Shipping: _______________
• Email your artwork (ai, eps, jpeg, png or pdf) with minimum 300 dpi resolution for good clarity.